WE BUILD AND BEAUTIFY CONCRETE!
Whenever you need a flooring, painting, remodeling or concrete expert, look no further. Call EPOXY FLOORS by CSI for the best quote.
BUILT UP TO A STANDARD, NOT DOWN TO A PRICE.
EPOXY FLOORS BY CSI SPECIALIZES IN RESIDENTIAL AND COMMERCIAL CONCRETE FLOOR COATINGS IN THE DALLAS AREA AND THE SURROUNDING DFW NEIGHBORS.
Our processes can renew the look of almost any concrete surface to add value and provide with a durable, long lasting and functional solution to meet our customer's needs.
RESIDENTIAL AND COMMERCIAL
COMMERCIAL INDUSTRIAL FLOOR COATINGS
We offers a variety of commercial and industrial floor coating solutions designed to meet your specific needs.
EPOXY FLOORS BY CSI'S COMMITMENT
Our service is about style, protection, and longevity. Our goal is to turn your drab, dull, gray concrete into a work of art.
Not only will it be pleasant to the eye, but it will be protected against those "everyday" conditions.
So Thank You for visiting EPOXY FLOORS by CSI. Call us anytime for answers to your garage or commercial  floor coating project!
Ed was so helpful right from the selection of epoxy color and coatings and was so patience in expanding the process. After the epoxy work he personally checked the work and noticed issue with glitter coating and immediately scheduled another appointment to fix it. He was so particular about his job and work. I would recommend him for epoxy work.
Navitha Francis
2023-05-19
Ed and the team was great to work with. We are very happy with the work they did on our garage, patio and front porch.Highly recommended.
Venkatramreddy Vumma
2023-05-15
Ed is very responsive and able to do the job as promised.
Ed and his team were fantastic. His price was the most competitive and be delivered a great job. The materials he used for us look and feel high quality
The team did a phenomenal work with my Garage floors and backyard floors and would recommend them to friends/family.
Extremely happy! Great company! Highly recommend!!
Sameeta Chutke
2023-05-04
Eduardo and his team are so knowledgeable, they helped us choose a beautiful color and we love our garage so much now! Highly recommend!
SCHEDULE YOUR FREE ESTIMATE AND DESIGN CONSULTATION
The quality we promise is in the process that we execute.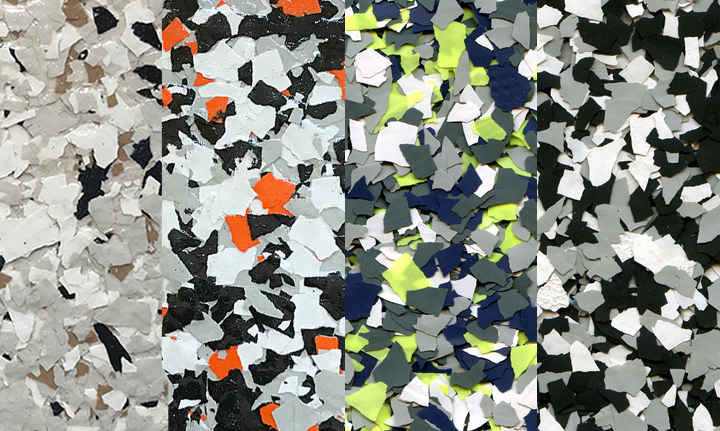 Choose from our signature colors or create your own.