Our high-performance garage floor coating system is sure to make your neighbors envious. By using the highest quality resins and hardeners available on the market, our garage floors are not only the best looking, they will outlast and outperform any other garage floor coating system on the market. Each floor takes 1-3 days to install depending on the size of your garage.
Our manufacture certified installation crew is ready to transform your garage floor into a durable, clean surface that looks beautiful and will last a lifetime. Our most popular epoxy garage floor coating systems are solid and granitex chipped epoxy floors that can have flake up to 5/8" to make your floor look more like Terrazzo.
SCHEDULE YOUR FREE ESTIMATE AND DESIGN CONSULTATION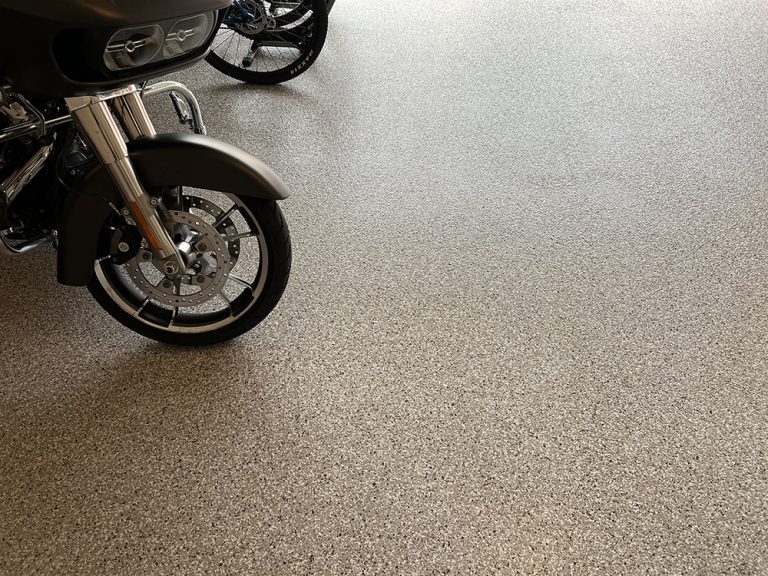 Beautiful Improved the aesthetic of your floor.
Protection Protects your concrete floor from chemicals and corrosion.
Improved Durability Commercial grade abrasion and impact resistance.
UV Stable Maintains high glossy finish and doesn't yellow over time.
Chemical Resistance Oil, gas, engine coolant, salt, and household chemicals.
Waterproof Improves floor washability/maintenance. Spill wipe up easy.
"Hot Tire Pick-Up" Tolerance Where hot tires can leave permanent markings on a floor.
COMMERCIAL & INDUSTRIAL FLOOR COATINGS
We offers a variety of commercial and industrial floor coating solutions designed to meet your specific needs.
The quality we promise is in the process that we execute.